Here are the sounds I've been hearing (after the jump)
Out Of Focus
- Last night, after coming home from work, I glanced at my cd's and then out of nowhere,
Out of Focus
(German Krautrock/psych/fusion band) grabbed my attention, and so I put on their albums: s/t, Wake Up and Four Letter Monday Afternoon. These three album are a lot of fun, with wacky music and lyrics, sloppy sounding/careless playing and fuzzy sound and catchy tunes. The first two albums are jazzy/psych-rock/bluesy, with some freak-out sections. I wrote a
review
of Wake Up! a few years back if you're interested (not a very good one, I admit). Then there's the lengthy and more ambitious, double album Four Letter Monday Afternoon with great jamming and prominent brass instrument present. Read more about it in these reviews
here
.
Maudlin of the Well
- At work today I needed something to match my current state of mind and what better than the "oddball" music by Maudlin of the Well. I came across them in 2000 (I think) reading about the in the BNR Metal website and then immediately setting out to get these albums. Well it took a while (and a few cd-rs) and now I have the re-issues by
Dark Symphonies
of the three albums: Bath, Leaving your Body Map, My Fruit Psychobells... A Seed Combustible. .
You've probably heard of the recent release, Part the Second which they've released with fan funding and which is available
here
for download.
The quirky atmosphere, the eerie mood, the odd shape of the songs and the playing all suit very well my current state of mind and it's why I connect to this music more than ever before. Deceptively amorphous and abstract, one needs to really connect and concentrate on the music to follow its convoluted path and embrace the unconventional sounds and shapes that come straight at you while listening. It's great how they shift from fragile and bare music to extreme aggression and menacing chaos. I loved the music from first listen and it opened the door further to more creative and unusual music.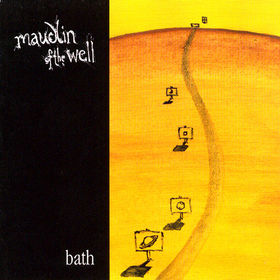 Albums of the day:
Out of Focus - Out of Focus
Maudlin of the Well - Bath