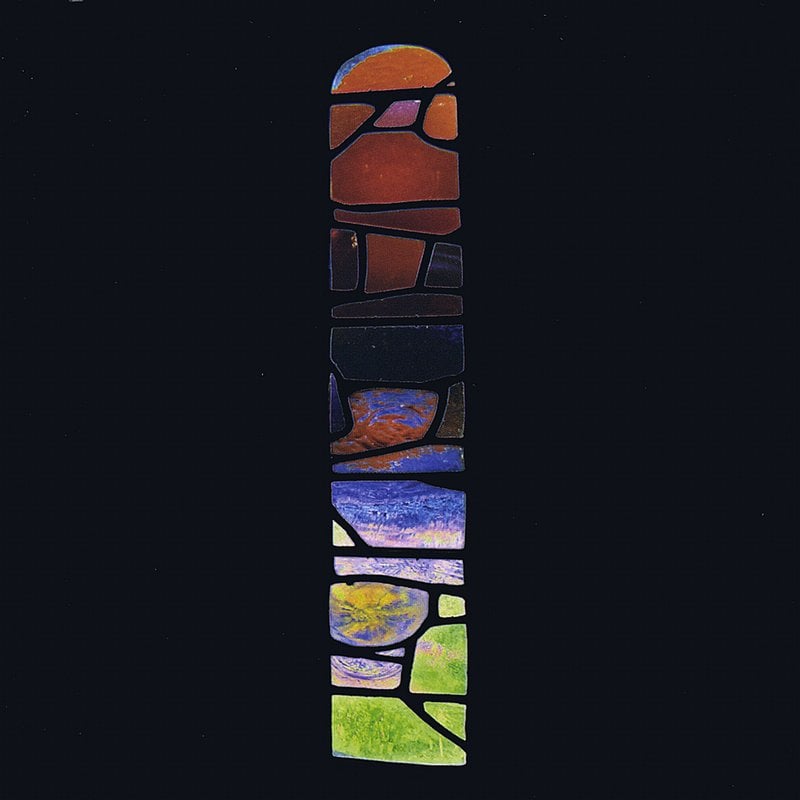 This is a review I wrote some time ago for the 2007 album by British prog-rock band
Big Big Train
.
In light of their new offering, an EP entitles
Far Skies Deep Time
, I thought of posting this review now.
Also, you can download the title track (23 minutes) of their last full-length, The Underfall Yard,
here
. They have more free downloads in their
website
.
I have never heard any other
Big Big Train
album prior to this one, so at that time I couldn't compare it with their previous efforts, though I read good reviews about Gathering Speed, their 2004 album. On this album they are joined by Dave Meros (bass) and Nick D'Virgilio (drums, vocals) from Spock's Beard and Pete Trewavas (bass) from Marillion. Though seven tracks are listed, there are actually four long tracks that make up this album, the other three being mood "setters", intervals or connecting sequences.
The album starts with "Hope This Finds You", which is a light, free-form, somewhat abstract opener, sitting you in, making you comfortable; the viola playing a repeating pattern, and sax swirling lightly and silently around it.
And then moving to higher volume, though still slow tempo, "Perfect Cosmic Storm" carries on with the mood set by the opener at first and the track presents itself slowly, gradually and then bursts out fully into the air about a minute after starting. There are many changes occurring as you follow the song in the tempo and direction of the melody making this not a boring listen but an interactive one, in which I followed closely and was thrilled by the many swift variations in the song, all the creativity thrown in (the sax has some cool parts here and there) all while maintaining a leading thread which is never lost. The song goes from fast and loud to calmer grounds, bringing in rocky attitude with a more jazzy approach, each in a different part of the song, according to the mood dominating it. It is a delight to listen to this. It is a fantastic creative tune. With the song almost reaching the 15-minute mark, there's much to play with, develop and expand on. And the band does just that. The track ends in the amorphic way it started with the sax paving the way to the next musical excursion.
"Breathing Space" is as its name implies an interval for the listener to take a short break before moving on to the next piece. A spacey free-form abstract sound texture.
"Pick Up If You're There" starts right away, ready for business. At first it starts as what sounds like a more traditional rock song, but you need to pay close attention to the small intricacies (the rich sound, the bass playing, the drums giving great beat, the song structure shifting between parts). This song is not intended to imitate "Perfect Cosmic Storm" with its high creativity scale. This one seems to be aiming at a simpler structure, a less sophisticated approach (though this is not to say it is absent, not at all) and to emphasize the lyrics, give them more of a presence. Later on in the song, the sax, keyboards and guitar are given freedom to express themselves, with a fantastic bass line supporting them.
"From The Wild Open Sea" does indeed sound wide… the keyboards with the vast sound, seem to portray a cosmic sea, endless, and the listener is floating on huge calm waves to nowhere…
"Saltwater Falling On Uneven Ground" starts with a more jazzy feel, thought somewhat melancholic. This follows in the mold of "Pick Up", in the sense of song structure, approach and the development of the music. In mid song, it develops a wall of sound which swept me away, drowned me in and faded away, dissipating into smaller musical molecules, which rebuilt the original song motif but slightly different, in their aim to resume the theme. It goes on to create a soundscape made up of instruments and vocals, culminating in a caressing general sound, soft and powerful at the same time. This is a very well done development, a clever build-up and deconstruction.
"Summer's Lease" concludes the album, starting gently with the electro-acoustic guitar and vocals. At first I thought it continued the previous song, "Saltwater", and indeed if you're not paying attention, it would seem so. It goes on serenely most of the song, with the sax ornamenting it as it goes and the drums joining and leaving. It is a melancholic sounding song, ponderous and sorrow flows from it, as the viola, keyboards and sax paint the music with their sad sound. The song fades away with the keyboards playing slowly repeating chords. For some reason, I feel like not listening to another album right after this, as if needing a break to absorb it.
Not sure if this is owing to the presence of Dave Meros and Nick D'Virgilio from Spock's Beard, or that this has always been the case, but I do hear the influence of SB's sound here ("Perfect Cosmic Storm"). But then we're also introduced to some more interesting and daring musical moves which do not usually show up in these kinds of albums; more experimental pieces, toying around with sound and harmonies, switching moods and styles a bit (this refers mainly to "Perfect Cosmic Storm"). I find the vocals to be warm and pleasant, fitting with their richness the music and in harmony with it.
This will appeal to neo-prog/symph-rock listeners and to those who look for a varied form of modern progressive rock. While not essential, this album is of high quality, well produced and rich in sound, with appealing and well-composed melodies and songs. Well worth getting if you can as it is enjoyable and rewarding. I will definitely give this repeated listening.
Links:
http://bigbigtrain.blogspot.com/
bigbigtrain
Myspace
Youtube
Facebook