Instead of Sounds Heard Today post, I'll post here this review list of my favourite releases of 2009 that I posted in Sonic Frontiers late last year.
The expanded detailed list that follows goes from
bottom to top
:
Since the common "wisdom" during the end of year/beginning of the year is to make best-of-year album lists I'll hereby contribute my own small stance on
2009
albums I've listened to. I'll go through the albums I've heard this year and point out those I liked the most and think are the best, then list the good, the mediocre and the flat out bad (according to my tastes of course).
Like in any other years, this one had its highs and lows, there were high-profile bands (or semi-high) releasing an album, and there were less-known bands that made some sort of breakthrough to wider audiences.
I could write this post by breaking up the releases into genres, countries, famous vs. unknown bands etc. Instead, I'll follow the subjective criteria I mentioned above, and that is my personal liking of these releases.
As usual for me, when I try and make lists, I find it very hard to order the albums. I find it extremely hard and also pointless to make a numeral list and come up with an arbitrary scale of "this is the best album, this is the second best" and so on, unless some really do stand out above the crowd, as is the case with four albums this year.
Instead I gather up those I most like into groups of albums I love the best above those I like less and so on. The ranking process is tedious and doesn't serve much purpose nor does it do justice to the albums, bands and their music. Moreover, the order can and does change and in a month or three I'll probably rank them a bit differently. I may also acquire some other
2009
releases I've not heard yet.
So I'll try and subjectively group the albums as best I can to the following sections:
Group I
– My absolute favourites of the year, top of the crop, including 2 that have become all-time favourites (12 albums)
Group II
– The rest of the greats (17 albums), albums that have made this year a great musical year for me and that stand out from the rest.
Group III
– Very good albums, which I strongly encourage to check out (these are albums I didn't feel would fit lumped together with the previous group but still remarkable and highly enjoyable)
Group IV
– Good albums. Solid releases, not as exciting as previous groups, but I will come back to them for more listens.
Group V
– Albums that I find to be Ok / mediocre / didn't do much for me. They contain some moments and songs I liked, but overall, I don't find anything striking, interesting or worthwhile spending time on. I will occasionally listen return to them.
Group VI
– Albums I didn't like at all and will not come back for further listening.
I will list in detail the first two groups mentioned above, in two parts. I'll also post the whole list of albums I've listened to this year in order (grouped into the sections I mentioned above; the order in each section is of less importance). Each entry will be followed by a link to the band's website for you to sample their music.
Following are albums that I rate highly and are among my favourites of this year. Each and everyone is a delight to listen to and holds a particular and special sound of their own, each one a unique sound world and vision.
Note I – more albums could be included as I hear more
2009
releases, as in each year. Also, don't put too much emphasis into the ranking within each group, but rather on what group I put these albums in).
Note II – don't get aggravated if you don't see your favourite albums here or if you see albums you hate on the top. It's a personal list, not a guide to what everyone should appreciate or not. Moreover, you can use this list to find new albums and new bands.
Here it goes:
Magma
–
Ëmëhntëhtt-Ré
(Seventh Records)
I have the entire Magma studio albums, and a few live shows, but unlike the hardcore fans, I am uninterested in the mythology and story lines they came up with, deciphering the Kobaian language that founder and drummer Christian Vander came up with and am also not interested in seeing them live or getting more of their live shows (a personal issue). So I can't enlighten you about the story behind this album and its location in whichever trilogy it is now etc. But I do love their music for the same reasons others do. The power that it puts into you, the rhythm, the intensity, the beauty, the mysterious feeling that permeates from every note and sound. Brought back to life in the 90s' if I am correct, they released quite a lot of live cd's since (both archival and new shows) and a studio release in 2004, K.A. This current one will definitely please (most of) the fans I'm sure, with immaculate playing, and haunting melodic lines. There is a DVD that comes along with the cd showing part of the recording process of the album and it's interesting to see, but could have been shortened and edited and it should have included more parts of the entire creation of this album.
http://www.seventhrecords.com/
http://www.myspace.com/magmaofficial
Mono
–
Hymn to the Immortal Wind
I've been following Mono's output for a while (since One Step More And You Die) and their Epic and emotional post-rock won me over. You Are There from 2006 was a year favourite for me that year (like many others I suspect), with its rich sound, powerful captivating melodies and the sheer volume and beauty of the music. While Hymn to the Immortal Wind goes in the same path as before and doesn't announce anything new in the epic post-rock style, it excels in what it set out to achieve. The atmosphere created here is majestic, encompassing, creating an ocean of sounds around the listener and making him the center of this remarkable aural experience. Emphasizing both textures and melody, there is great attention to details, even though it may seem at first that you are lost in this gush of sounds.
http://www.myspace.com/monoj
The Low Frequency In Stereo
–
Futuro
(Rune Grammofon)
I've discovered many bands I've not known before this year and also bands that released their first album in
2009
. Of the former example, The Low Frequency in Stereo is such a band. In
2009
this Norwegian band released Futuro through eclectic and splendid Norwegian label, Rune Grammofon (through which I've discovered many stunning releases in the past few years). The music on Futuro is a like a high-energy dense pill, with superb musicianship and a retro vibe to it, as if the Futuro title refers to how future music in passed times was expected to sound like. Driving jazzy rhythms, crunchy rock attitude, pop-leanings and even punk-ish tendencies are all found here and the end result is just great fun to listen to.
Rune Grammofon page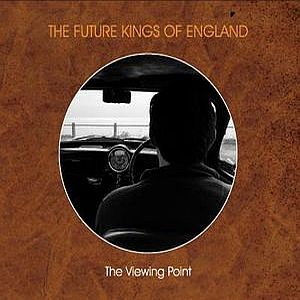 The Future Kings Of England
–
The Viewing Point
(Backwater Records)
What kind of music would you expect from a band proclaiming to be the heirs to the English throne?
In the case of The Future Kings of England, vintage sounding psychedelic rock is the on the menu. Stunning tunes spill over from the speakers in each of their three albums, including their
2009
release, The Viewing Point. Hypnotic segments, magical atmosphere and luring melodies that will evoke days of old (namely, the 70s') will grace your ears as you play this album. I wasn't sure how they would top their superb previous album, The Fate Of Old Mother Orvis, but I was pleasantly surprised with this album.
http://www.thefuturekingsofengland.com/
http://www.myspace.com/thefuturekingsofengland
Lye By Mistake
–
Fea Jur
(Black Market Activities)
Fusion of jazz and metal were and are done by bands like Cynic, Panzerballett, Pestilence (Spheres) and others. Lye by Mistake joins the ranks with their highly technical and precise playing mingling high-paced complex instrumental (in this album) metal with jazz. The guitar is let to roam wild and free as the excellent rhythm section crosses across the boundaries between metal and jazz. Very well done, although at times the technicality seems to come at the expense of melody. Still a notable album and one I love to hear.
http://www.myspace.com/lyebymistake
miRthkon
–
Vehicle
(AltrOck)
After hearing their 2006 EP, The Illusion of Joy, I was eagerly waiting to hear their album release. With that quality on that EP, I could only imagine what a full-length would sound like. And come it did. Vehicle includes the 4 tracks from the EP and 10 more songs. If ever there was an album you could say suffers from hyperactive disorder, this one is it. Relentless doesn't even begin to describe it. It pounds and hits mercilessly, and carries on its path, not letting go for a minute, not holding back anything. Imagine Mr. Bungle on crack. The music is humourous, upbeat, cheerful and silly. It is also dense, to the point that it might get too much. It is also too long (over one hour) so splitting the listen into two parts may help better absorbing this. A great meeting of avant-rock, jazz and metal.
http://www.myspace.com/mirthkon
Forgas Band Phenomena
–
L'axe Du Fou
(Cuneiform Records)
I've been aware of drummer Patrick Forgas and his band (and solo output), and aside from occasional listening to a few samples, I didn't investigate any deeper. Come
2009
, Cuneiform releases Forgas' new album, The Axis Of Madness. Now, I am no expert in matters relating to jazz and fusion, but I can tell when an album is well played, composed and arranged, which this one is. I also obviously know if I like the album or not. And indeed I do in this case of beautiful 4 lengthy jazz-rock instrumentals. There is fabulous playing here: the rhythm section is tight and each instrument getting the lead (or support) is doing so splendidly, be it the violin (which is the most prominent), guitar, sax, trumpet or flute.
http://forgasbp.online.fr/
http://www.myspace.com/forgasbandphenomena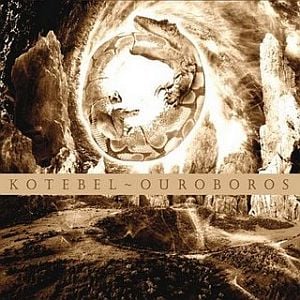 Kotebel
–
Ouroboros
(Musea)
Spanish band, Kotebel, has released several albums already, and their last one, Omphalos from 2006, has received good reviews. Having not listened to any of their music before their
2009
release, Ouroboros, I wasn't sure what to expect, but upon listening to it, I was glad I did, as this one is an adventurous piece of instrumental progressive rock, with a fine balance between experimentation and walking the familiar path.
http://www.kotebel.com/
http://www.myspace.com/kotebel
Andromeda Mega Express Orchestra
–
Take Off!
(Alien Transistor)
Wow, where did that come from? Accidently stumbling on a review for this album, I was intrigued and got the album. The review sounded promising, saying this large group of musicians lead by Daniel Glatzel from Berlin incorporates jazz, soundtrack, modern classical and other spices into their music, creating a wonderful soundtrack-like canvas and at times sounding like a big-band. You have to try it at least.
http://www.andromedameo.com/
http://www.myspace.com/andromedameo
Leprous
–
The Tall Poppy Syndrome
(Sensory)
Another discovery I had this year, was this Norwegian band that released their second album after Aeolia in 2006. Influenced by Opeth, although simpler when it comes to song structure, this band plays fast and aggressive melodic metal, fronted by a vocalist (Einar Solberg ) who changes from soft vocals to a sort of scream/shriek type (and occasional death growls). The music was very easy to get into (if you're into metal that is) and accessible and once I did, I found some spectacular songs on it, most prominently is the last track, White, which also has some interesting lyrics about feeling betrayed. Indeed the music and lyrics can become very emotional (the use of piano in passages also adds to that), as is evident long minor chords, the tormented sounding tunes, the way the vocals are sung. There are more upbeat and energetic songs as well, adding variety to the album.
http://www.myspace.com/leprousband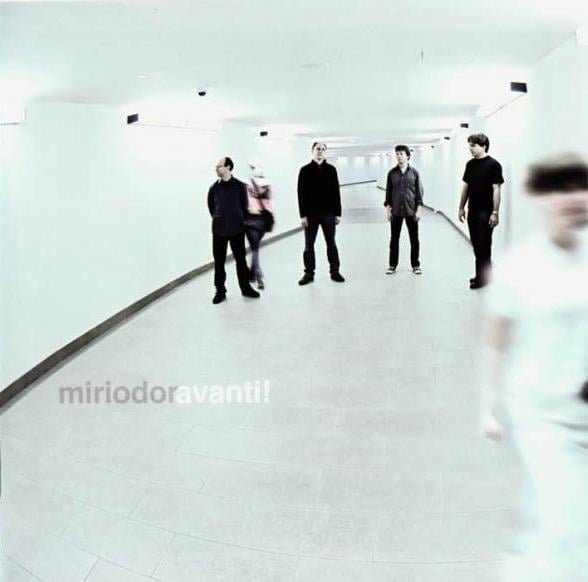 Miriodor
–
Avanti!
(Cuneiform Records))
After 3 albums (Jongleries Elastiques, Mekano and Parade) which seemed to pursue a similar path, treading on the same style, though all very good albums, Quebecois band Miriodor comes back with a modified approach. Longer tracks, subtler and more restrained and not as "carnivalesque", humorous and cheerful as before, this album shows a different facet to this band, or rather a side that they didn't expose too much before. There are still elements left from previous albums (Envoutement at 5:30 for instance) where the bumpiness comes back and their cheekiness is evident. But overall it seems the bands is progressing and moving on and this album is a fine first step in which they form coherent instrumental progressive rock, which could at times fit as a soundtrack.
http://miriodor.com/wp/
http://www.myspace.com/miriospace
Mouse On The Keys
–
An Anxious Object
A new find this year was this Japanese nu-jazz trio of two keyboardists and a drummer. Sounds intriguing, no? Fantastic motivating drumming enveloped with two layers of keyboards and piano, the music is beautiful as it is rich sounding, despite the minimal lineup and instrumentation. The three musicians manage to achieve a synergistic effect with their playing, sounding as if there are more than just them playing. I'd recommend this to fans of Jaga Jazzist and Astro Can Caravan among other bands.
http://mouseonthekeys.com/
http://www.myspace.com/mouseonthekeys
Giant Squid
–
The Ichthyologist
(Self-released / Translation Loss Records)
I discovered Giant Squid and Grayceon together when in 2007 I ordered the two band's first albums (Metridium Field and Grayceon, both on The End Records, though Metridium Field has been self-released by the band before that). These band have a link and that is the cellist Jackie Perez-Gratz. I found Metridium Field to be a stunning display of sludgy atmospheric metal and the title track is a dirty, slow, repetitive mind-blowing piece. I was also surprised by the Monster In The Creek, which is old material form the band, where more simplistic writing style is at play but also experimentation with electronics and pop-ish leanings, intertwined with their metal. With the Ichthyologist, the band again self-released it, only to be picked up later and released through Translation Loss. Here another change in style occurs, as the band opts a clearer sound, mostly faster paced and while not as sludgy and dirty it is still quite murky. This album is a refreshing breeze with 10 beautiful songs (one song is a re-recorded version of a song from Monster In The Creek) of powerful and aggressive metal with softer (not by much, though) connecting sections, rough vocals (by Aaron Gregory) and several guests that add to the musical scenery here.
http://giantsquidlives.com/
http://www.myspace.com/giantsquid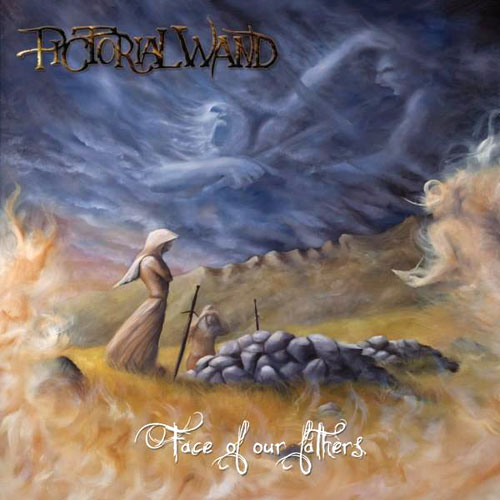 Pictorial Wand
–
Face Of Our Fathers
(Unicorn Digital)
Mattis Sørum is a Norwegian multi-instrumentalist that has released under the Pictorial Wand name, an impressive double album in 2006, while being a music student in Trondheim. With his
2009
album, released through Canadian prog-rock focused label Digital Unicorn, he seems to get more succinct and developed in his writing. His music is quite diverse, ranging from pastoral realms to heavy and melodic segments. I heard influences from Pain Of Salvation and to a smaller extent Ayreon in the music, and yet the sound is Sørum own. The music is quite catchy and accessible and though it took me time to get into the album, it is in the end a rewarding listen and I'm eager to listen to his next album.
http://www.pictorialwand.com/
http://www.myspace.com/picwand
Aranis
–
Songs From Mirage
(Home Records)
Neo-classical chamber music with a rock attitude; is it possible? Aranis, led by double bassist Joris Vanvinckenroye, are a fine example of such a creature. Their first two albums were stunning pieces of structured, rhythmic and catchy tunes performed by a lineup consisting of double bass, flute, piano, violins, acoustic guitar and accordion. With their third album, Songs From Mirage, a female choir is at the forefront of the music, which is yet again as gorgeous as before. In 2010 they are teaming up with percussionist/drummer Dave Kerman (5UU's, U Totem, Thinking Plague, Ahvak Blast) and keyboardist Pierre Chevalier (Present and other projects) to perform and record their next album.
http://www.aranis.be/
http://www.myspace.com/aranis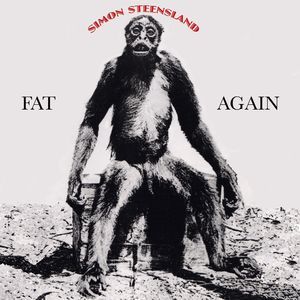 Simon Steensland
–
Fat Again
(AltrOck)
This is a Swedish multi-instrumentalist I've been aware of for several years but for some reason didn't get any of his albums and only this year, with Fat Again coming out on the fine Italian label, AltrOck, did I get to hear his music for the first time. And I'm kicking myself for not getting into his music earlier, especially if this album is any representative of his output. So called "chamber-rock" with zeuhl elements are the order of the day, where two lengthy tracks flank seven shorter pieces, all carrying the same spirit of the album, yet unique and separate entities. The playing on this album is another highly satisfying aspect and enhances the listening experience.
AltrOck artist page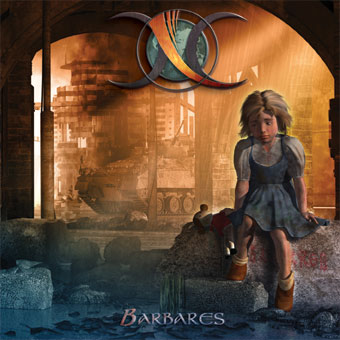 Nemo
–
Barbares
(Quadrifonic)
Lets start with the French heavy prog band, Nemo and their album Barbares. Again Nemo deal with current issues as in their previous albums (such as genetic engineering in the duo of albums Si, though, being a cell and molecular biologist myself, I felt an unease with the simplified version of their take on the matter). Here they speak of war, and specifically, the war the American military is involved in currently (the first song). The title track speaks of our civilization, its barbaric state and our inability to evolve beyond that level for over 20 centuries. As for the music, it continues the heaviness as presented in Preludes A La Ruine and the epic style presented in Si I. The title track in itself is worth getting the album for.
http://www.nemo-world.com/
http://www.myspace.com/prognemo
Kalisia
–
Cybion
(self-released)
There's a plethora of French metal bands that came in the last 15 years or so.
Kalisia was formed way back in 1994 but it took them long years to complete the making of Cybion (10 years according to the band), a concept album containing an ambitious uninterrupted piece that spans the length of the album (like Edge of Sanity's Crimson or Green Carnation's Light of Day…). The album features many guest appearances by Angela Gossow, Arjen Lucassen, Paul Masvidal, Tom McLean, Christophe Godin and others. The band developed a language for this album, called Kal, with its own grammar and calligraphy. An eclectic affair, this album reaches out from its progressive death metal basis to other metal forms and incorporates various other styles as well so long as they suit the music and the scenes they try to create with it. An epic album, this is one thrilling 71 minutes ride through different "pasture", but the energy levels are kept up constantly; this intertwining of styles is something I like when done right, and this is definitely well done.
http://www.kalisia.com/
http://www.myspace.com/kalisia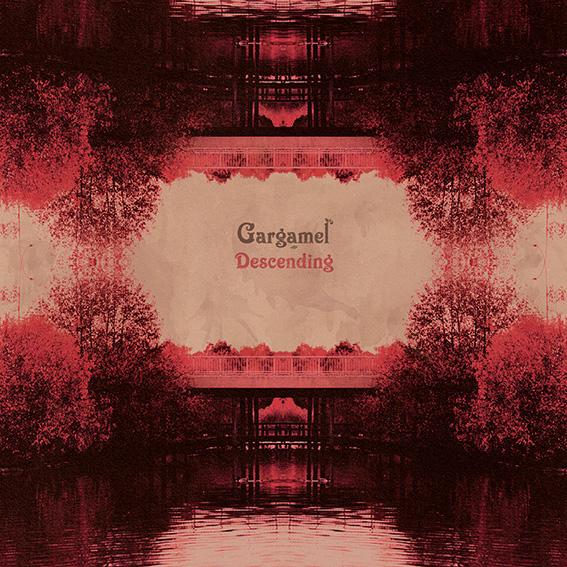 Gargamel
–
Descending
(Transubstans Records)
Many come up with the obvious joke about the band's name. Others mistake it for the metal band. Both will tell you nothing about the quality of the music this band makes and their sound. To my ears, Van Der Graaf Generator and Genesis are two majo influences on this Norwegian band's sound. I discovered them through their 2006 debut, Watch For The Umbles and this second album, Descending, is a natural continuation of their first in style, mood and structure. Mostly long multi-section songs, with long instrumental portions, vintage sound, complex arrangements, somewhat aggressive playing and dark atmosphere. A hard to resist album for me.
http://www.gargamel.no/
http://www.myspace.com/gargamelprog
Fun Machine
–
Sonnenhuhn
(BNS Sessions)
You know those albums from bands you've never heard from and frankly you don't expect much? Then you put the cd in the player and sit down to hear what's it about and as the music starts, it instantly grabs your attention. Now focused and excited you're keen to hear how it develops and it doesn't fail to provide; more hooks come, there is magic in the works, and you find yourself animated about the album and happy you found a new gem to rave about. It doesn't happen often (though I did have many good finding this year), but it did happen with the high-energy levels of Sonnenhuhn of New Jersey based Fun Machine. I reviewed their album earlier this year, so I won't do a repeat here, but just mention that it's a varied and dynamic album, which should interest fans of Make A Rising, Cardiacs and The Mars Volta.
http://www.myspace.com/funmachine
Between The Buried And Me
–
The Great Misdirect
(Victory Records)
Colors was my second point of encounter with Between The Buried And Me after Alaska. That album introduced me to their proggy leanings amidst their metalcore based music. Aggressive, powerful, raw mixed with gorgeous and complex; Colors flows unstoppably from beginning to end. In The Great Misdirect, there is much more room for calmer and slower waters to stream in (and much more room for clear vocals), introducing more sides to the band, and advancing their progressive side even further and prolonging their song even more.
http://www.myspace.com/betweentheburiedandme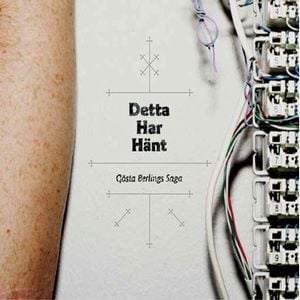 Gösta Berlings Saga
–
Detta har hänt
(Transsubstans Records)
The Swedish band Gösta Berlings Saga are a highly talented bunch of musicians. Detta har hänt is their second album and here is a more rock approach, scenic-crafting music than that of its predecessor, with a lot of effects and experimentation throughout the different tracks, introducing efficient enrichments and valuable additions that expand the volume of the achieved sound. The music at times could be a perfect fit as a soundtrack.
http://www.myspace.com/gostaberlingssaga
Osada Vida
–
Uninvited Dreams
(Metal Mind Productions)
I discovered Polish heavy-proggers Osada Vida in 2006 with their concept album Three Seats Behind A Triangle, which I reviewed as well as its 2008 followup concept album The Body Parts Party. In
2009
they released another concept album, Uninvited Dreams, in which they deliver their best output yet in my opinion. Though the male lead vocals are not the strong side of the band, the addition of a female vocalist adds a lot to their sound and the music itself is simply beautiful. There is great keyboards work intertwined with their signature guitar sound. A pretty accessible album, I find no weak songs on here. You can read more in the interview I did with them earlier this year.
http://www.osadavida.art.pl/
http://www.myspace.com/osadavida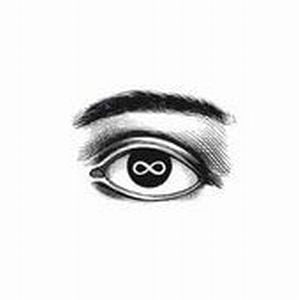 L'oeil Du Sourd
–
Un?
(Vocation Records)
Throughout the year I discover more and more bands and late in
2009
, I stumbled upon a French band with the intriguing name of L'oeil Du Sourd (The ear of the deaf). As I was listening to their myspace I got hooked by their long psychedelic sound, which while somewhat crude, was captivating and eclectic in nature as it mingles several influences into it, jazz-rock, zeuhl, rock and electronic elements. Long tracks with female vocals chanting conjure up ceremonies held in back rooms with smell of incense and a mysterious, magical atmosphere. This soon crept up and became a year favourite and I can't wait for their next offering.
http://www.myspace.com/loeildusourd
Present
–
Barbaro
(Ad Hoc)
Present, the Belgian "avant/chamber-rock" group released their last studio album in 2001 (High Infidelity) and a live album in 2005 (A Great Inhumane Adventure). This year, they return with a very impressive package: Released on ReR, Barbaro (Ma non tropo) is a cd and dvd combo. The cd has 3 tracks, two new pieces and a cover of Univers Zero's Jack The Ripper, clocking at 44 minutes. The dvd contains several performances from the RIO fest in Carmaux, France in 2007, Gouevia Art Rock Festival in Portugal and some archival material, all coming up to almost 3 hours worth of footage. The sound is crispy and clear and their music is noting shrt of stunning. The two new tracks are an impressive return to form, powerful playing, eerie soundscapes, gorgeous atmosphere and tunes. Their rendition of Jack The Ripper is fabulous, giving the piece an enhanced volume and richness. It also appears as a performance on the DVD (RIO fest). While pricey, this set is in my view a must for Present enthusiasts.
http://www.rocktime.org/present/index.html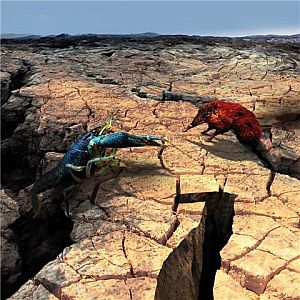 Phideaux
–
Number Seven
(Bloodfish Music)
Phideaux, a band named after Phideaux Xavier, the person behind the music, concept and everything else here, released his eighth album this year, called Number Seven. His previous album, Doomsday Afternoon, was a favourite of mine in 2007, a stunning, orchestra backed concept album, of progressive rock with melodies so beautiful and haunting, I couldn't get them out of my head for months. That album was the second in a trilogy started with The Great Leap that is about "life in a dystopic eclogically-disintegrating world". However, since Number Seven is not part of the trilogy it was named that way but in fact it does borrow from the style and even the melodies of Doomsday Afternoon. Again, a concept album, with 3 long compositions split into several sections/songs that can stand on their own (but are connected). Like in Doomsday, here as well there are recurring themes and use of the magical female vocals of Valerie Gracious, Molly Ruttan and Linda Ruttan Moldawsky. In fact he has his regular large band playing with him by now and they perform live as well (9 people aside from Phideaux). The album even features a tribute to Italian prog with the song Storia Senti sung in Italian.
http://www.bloodfish.com/hr/main.html
http://www.myspace.com/phideaux
Deluge Grander
–
The Form Of The Good
(Emkog Records)
It's no secret I think highly of the music Dan Britton composes with both his band, Deluge Grander and Birds & Buildings (I reviewed their albums as well as interviewed Dan). I was highly excited for the second Deluge Grander album. It was a nice switch in style to a more fusion driven path, instrumental and building on catchy repetitive themes that are built upon and developed. Entitled The Form Of The Good, this album shows the diversity of Dan's output and the musical abilities of the band. I highly expect their next album.
http://www.delugegrander.com/
http://www.myspace.com/delugegrander
At the top of my "I absolutely love it" list this year are these 2 albums, each from a different medium, taking influences and sounds from two different "camps" as I point out below: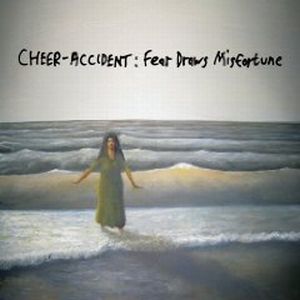 Cheer-Accident
–
Fear Draws Misfortune
(Cuneiform Records)
Cheer Accident has been around since 1981 from what I read and have been building a strong underground following (also notorious for their live shows) and this year's album, Fear Draws Misfortune, has already brought about more fans into this circle. With this release they come close to what I will carefully call the "avant-rock mold/sound" but they do it so naturally and so well you'd think they've been doing it for years. I've been enthused with Introducing Lemon from 2003, but this one takes a different direction, and shows that this band can take on various styles and perform them superbly. There is wonderful complex and dissonant compositions here, with beautiful vocal harmonies and stunning melodies. Since they don't seem to repeat themselves much, I wonder what the next album will be like.
http://www.cheer-accident.com/
http://www.myspace.com/cheeraccident
Wobbler
–
Afterglow
(Termo Records)
Wobbler, a progressive-rock (or retro-prog as some call it) from Norway released their second album, which is quite short: it contains only two long songs and three short instrumental "connectors/mood setters". Those two long songs are in fact old songs of theirs that were available as demos a while back and gave the listeners high hopes for the band before releasing Hinterland, their 2005 album. They re-worked those two songs, renamed them and then recorded them for Afterglow, released on Termo records, which is run by Jacob Holm-Lupo (White Willow, Opium Cartel). The band features Lars Fredrik Froislie, who plays on various other bands, the progressive black metal band In Lingua Mortua, among them.
Afterglow sounds as if released in 1972 in terms of style (but the production is fresh sounding and modern). There's intricate composition, many ideas all interwoven and with stunning melodic parts. I've read reviews who dislike this nature of the songs, that they jump from idea to idea and there's no connection. I hear the connection very well and in my opinion it flows as naturally as it can. At first I wondered if I would like the three short pieces, and eventually I realized I can't listen to the album without them as they are very appealing and concise instrumentals, the first a medieval folkish tune, the second an cool bass lead piece and the third an organ extravaganza. This is a great classic prog-rock album. If you like the style, I highly recommend it. For me it hit perfectly in the right spots.
http://www.wobblermusic.com/
http://www.myspace.com/wobblermusic
The following full list is up to date for January 8
th
, 2010 (there are more albums I've added to this list since):
The Best:
1. Wobbler - Afterglow
2. Cheer-Accident - Fear Draws Misfortune
3. Deluge Grander - The Form of the Good
4. Phideaux - Number Seven
5. Present - Barbaro (ma non troppo)
6. L'oeil Du Sourd – Un?
7. Osada Vida - Uninivted Dreams
8. Gösta Berlings Saga - Detta har hänt
9. Between the buried and me - The great misdirect
10. Fun Machine - Sonnenhuhn
11. Gargamel - Descending
12. Kalisia - Cybion
The Great:
13. Nemo - Barbares
14. Simon Steensland - Fat Again
15. Aranis - Songs from mirage
16. Giant Squid - The Ichthyologist
17. Mouse on the Keys - An Anxious Object
18. Miriodor - Avanti!
19. Leprous - Tall poppy sydrome
20. maudlin of the Well - Part the Second
21. Andromeda Mega Express Orchestra - Take Off!
22. Kotebel - Ouroboros
23. Forgas Band Phenomena – L'axe Du Fou
24. miRthkon - Vehicle
25. Lye By Mistake – Fea Jur
26. The Future Kings of England - The Viewing Point
27. The Low Frequency in Stereo – Futuro
28. Mono - Hymn to the Immortal Wind
29. Magma - Ëmëhntëhtt-Ré
30. Pictorial Wand - Face of our fathers
The almost as great:
31. Led Bib - Sensible Shoes
32. Ubi Maior - Senza Tempo
33. Flat Earth Society - Cheer Me, Perverts!
34. Neom - Arkana Temporis
35. Runaway Totem – Manu Menes
36. The Autumn Project - This We Take With Us
37. Il Ruscello - Paesaggio solare (estate 1972)
38. Delirium – In Nome Del Vento
39. Jono El Grande – Neo Dada
40. Karda Estra - Weird Tales
41. Greg Amov – The Noble Gases
42. Moraine - Manifest Density
43. Wine From Tears - Through the Eyes of a Mad
44. Indukti - Idmen
45. Isis - Wavering Radiant
46. Basta – Cycles
47. The Decemberists - The Hazards of Love
48. Ensiferum - From Afar
49. Izz - The Darkened Room
50. Long Distance Calling - Avoid the Light
51. Exivious – Exivious
52. Wardruna - Runaljod – gap var Ginnunga
53. Kinetic Element – Powered By Light
54. Kosmos - Vieraan Taivaan Alla
55. Kathaarsys - Anonymous Ballad
56. Adolf Plays the Jazz - Dirty Waters
57. Alamaailman Vasarat - Huuro Kolkko
58. Altar of Plagues - White Tomb
59. The Bronzed Chorus - I'm the Spring
60. Syzygy - Realms of Eternity
61. Big Big Train – The Underfall Yard
62. Cobalt - Gin
63. Zu - Carboniferous
64. Anouar Brahem – The Astounding Eyes Of Rita
65. Russian Circles – Geneva
66. Outre Mesure - Abacadaë
67. KTU - Quiver
68. Animal Collective - Merriweather Post Pavilion
69. Randone – Linea Di Confine
70. Impure Jazz – s/t
71. Darwin's Radio – Template For A Generation
The Good:
72. Taipuva Luotisuora - IV
73. Narr - Oxymore Dans La Chrysalide Des Rêves
74. Tyondai Braxton – Central Market
75. Obiymy Doschu – Elehia
76. The Assemble Head in Sunburst Sound - When Sweet Sleep Returned
77. Beardfish - Destined Solitaire
78. The Kilimanjaro Darkjazz Ensemble - Here Be Dragons
79. Thee Maximalists - Crosstalk
80. Viima - Kahden kuun sirpit
81. Moongarden - A Vulgar Display of Prog
82. Shogun Kunitoki - Vinonaamakasio
83. Chance:Risiko – Sleep Talking
84. Zombi - Spirit Animal
85. The Source - Prickly Pear
86. Andrew Douglas Rothbard - Exodusarabesque
87. Afforested - Wolf's Heads and Woodlanders
88. Jean-Jacques Toussaint - From Tiemko To Travelling
89. The Necks - Silverwater
90. Riverside - Anno Domini High Definition
91. Orphan Project - Spooning Out the Sea
92. Lalle Larsson – Weaveworld
93. Ancestors - Of Sound Mind
94. The Echelon Effect - Reunion
95. Medeski, Martin & Wood - Radiolarians II
96. Medeski, Martin & Wood - Radiolarians III
97. Gwynbleidd - Nostalgia
98. Guilt Machine - On This Perfect Day
99. The Invincible Czars - Fortissimo
100. The Hylozoists - L'île de sept villes
101. IQ – Frequency
102. Vril – The Fatal Duckpond
103. Those Who Lie Beneath - An Awakening
104. Irepress - Sol Eye Sea I
105. Absu - Absu
106. Amesoeurs - Amesoeurs
107. Antigama - Warning
108. The Antikaroshi - Crushed Neocons
109. Martigan - Visions
110. Astra - The Weirding
111. Balmorhea - All Is Wild, All Is Silent
112. Bloody Panda - Summon
113. Buried Inside - Spoils of Failure
114. Calle Debauche - Calle Debauche
115. Il Castello di Atlante - Cap. 7 - Tra le antiche mura
116. Celan - Halo
117. Nels Cline – Coward
118. Be'lakor - Stone's Reach
119. Isole – Silent Ruins
120. My Lament – Broken Leaf
121. Deterior - Cleanse
122. Espers - Espers III
123. Nils Frahm - Wintermusik
124. Nils Frahm - The Bells
125. From Monument to Masses - On Little Known Frequencies
126. Gan Eden - il Giardino delle Delizie - Ritratto di ballerina
127. Kylesa - Static Tensions
128. Guy Manning - Number Ten
129. Mastodon - Crack the Skye
130. Mumakil - Behold the Failure
131. Natural Snow Buildings - Shadow Kingdom
132. Om - God Is Good
133. Ozric Tentacles - The YumYum Tree
134. Pg.lost - In Never Out
135. Redemption - Snowfall on Judgment Day
136. Rhys Marsh and the Autumn Ghost - Dulcima
137. Samael - Above
138. Saxon Shore - It Doesn't Matter
139. Scale the Summit - Carving Desert Canyons
140. Senogul - Concierto de evocación sonora para conjunto instrumental
141. Shadow Gallery - Digital Ghosts
142. Slon - Antenne
143. Slough Feg - Ape Uprising!
144. Stinking Lizaveta - Sacrifice and Bliss
145. SubArachnoid Space - Eight Bells
146. Transatlantic - The Whirlwind
147. TwinSisterMoon - The Hollow Mountain
148. Umphrey's McGee - Mantis
149. Ben Woods - Things Weren't Always This Way
150. Years - Years
151. YOB - The Great Cessation
152. Wolves In The Throne Room - Black Cascade
153. The Dear Hunter - Act III: Life And Death
154. Gwyllion - The Edge of All I Know
155. Minsk - With Echoes in the Movement of Stone
156. Pelican – What We All Come To Need
157. Amogh Symphony – Abolishing The Obsolete System
158. Ashaena - Cei Nascuti Din Pamant
159. Hiroshima Will Burn – To The Weight Of All Things
160. Kurai - Kurai
161. Arpia - Racconto d'inverno
162. Diablo Swing Orchestra - Sing Along Songs for the Damned & Delirious
163. Black Math Horseman – Wyllt
164. Escherbach - Cycles
165. The Echelon Effect - Leaving It Behind
166. The Echelon Effect - Reference Reflection
167. The Echelon Effect - Distant Desire
168.
The mediocre / OK but didn't do much for me:
169. Panzerballett - Hart Genossen von Abba bis Zappa
170. Shadow Circus - Whispers and Screams
171. Agoraphobic Nosebleed - Agorapocalypse
172. The Appleseed Cast - Sagarmatha
173. Sólstafir - Köld
174. Baroness - Blue Record
175. Believer - Gabriel
176. Bell Orchestre - As Seen Through Windows
177. Sylvan – Force of Gravity
178. Black Messiah - First War of the World
179. Brutal Truth - Evolution Through Revolution
180. Circulus - Thought Becomes Reality
181. Daedalus - The Never Ending Illusion
182. Dark Castle - Spirited Migration
183. Dirty Projectors - Bitte Orca
184. Dream Theater - Black Clouds & Silver Linings
185. Egoist - Ultra Selfish Revolution
186. Elegi - Varde
187. Eternal Tears of Sorrow - Children of the Dark Waters
188. Fen - The Malediction Fields
189. Gaë Bolg - Petite Introduction Aux Pratiques Des Gymnosophes
190. Gorod - Process of a New Decline
191. Gutbucket - A Modest Proposal
192. Stéphane Horeczko - G. 1888
193. Hourglass - Oblivious to the Obvious
194. Kevin Hufnagel - Songs for the Disappeared
195. Lobster Newberg - Actress
196. Naam - Naam
197. Nihiling - M[e]iosis
198. Psyopus - Odd Senses
199. Pure Reason Revolution - Amor Vincit Omnia
200. Karl Sanders - Saurian Exorcisms
201. Sendelica - The Girl From the Future Who Lit Up the Sky With Golden Worlds
202. Shrinebuilder - Shrinebuilder
203. Toma - As We Fall Into Static Our Hearts Sing
204. Weird Owl - Ever the Silver Cord Be Loosed
205. Sansara - 69
206. Porcupine Tree - The Incident
207. The Gathering - The West Pole
208. Secret Chiefs 3 - Traditionalists: Le Mani Destre Recise Degli Ultimi Uomini
209. Oceans Of Night - The Shadowheart Mirror
210. Psychodrome – Psychodrome
211. Dead Heroes Club – A Time Of Shadow
212. Enochian Theory - Evolution: Creatio Ex Nihilio
213. Satellite - Nostalgia
The ones I don't like:
214. Children of Bodom - Skeletons in the Closet
215. Gaza - He Is Never Coming Back
216. Earth as a Womb - Life In A Nitrogen Enriched Atmosphere
217. Epignosis - Still the Waters
218. Four Letter Lie - A New Day
219. Luna Mortis - The Absence
220. The Mars Volta - Octahedron
221. Mystica - Second Dive
222. Paniyolo - I'm Home
223. Pestilence - Resurrection Macabre
224. Roswell Six - Terra Incognita: Beyond the Horizon
225. Trans-Siberian Orchestra - Night Castle
226. uSSSy - uSSSy
227. Yair Yona - Remember