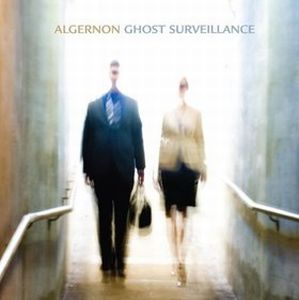 The first time I heard of
Algernon
from Chicago was when I saw that their 2010 album, Ghost Surveillance, was being released by
Cuneiform
Records, a favourite label of mine. Intrigued I proceeded to listen to some tracks on their myspace. Favourably impressed I proceeded to order the album and am glad I did so. Algernon are a five-member band from Chicago and this instrumental album is their third release.
The music here borders on several styles such as "plain" rock, post-rock (in the scenic-atmospheric sense) and to a lesser extent jazz-rock. However, to try and pin-down their style and influences proves harder. While it is a rock affair with a strict form and fully composed, at times light and at others heavy, there is some jazziness and semblance of free spirit in the tunes, as if they are improvising, or at least doing so on a pre-conceived theme. They manage to capture a certain vibe by this that makes them sound spontaneous and fresh. Indeed, from what I read, bandleader and main composer,
Dave Miller
, is a very flexible guitarist and can play in a variety of styles.
Each track has its unique features and "personality" and they all go very well together. Each one has a clear melodic line, rich with playing of the five musicians, piling the layers of sounds. Their music flows seamlessly and with much power, shifting in its volume, density and layering. There is a sense of vitality and joviality in their music. Combining refined and soft sounds (vibraphone, glockenspiel) with harsher elements (such as some specific guitar tones). Indeed, this balance of power is a major attractive feature of their music. At times I was reminded of the Canadian group
Hylozoists
, with regards to the softer side of the music and the use of vibraphone. Indeed this and the glockenspiel are a superb tool that helps distinguish them and create their quite unique sound and style. This brings me to the point that Algernon does a great job of merging its raw and aggressive side with a mellow and subtler approach: "Broken Lady" is a good example of that. In fact that song seems to run the gamut of all possible paces and emotional landscapes portrayed in this album. They can be mellow, calm and even supple ("Everybody Stay Calm", "The L Pill") or ragged, adventurous, exploratory, noisy and edgy ("Intelligence Meltdown", "Objective Compromised" etc.). This comes into play within different sections in tracks as well.
Ghost Surveillance is a fresh and quite unique sounding album, an album that builds up on contrasts and shows no fear of experimentation and forward thinking.