A composer and multi-instrumentalist with a a classical music background,
Lorenzo Monni
creates eclectic progressive rock pieces with high emphasis on gorgeous melodies and intricate arrangements and structure.
Read more after the Jump
He has released 3 albums, thus far: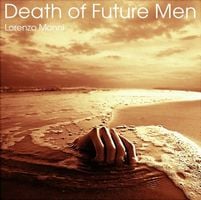 Death of Future Men
(2007)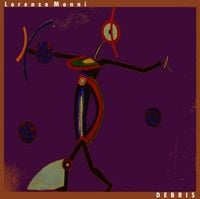 Debris
(2008)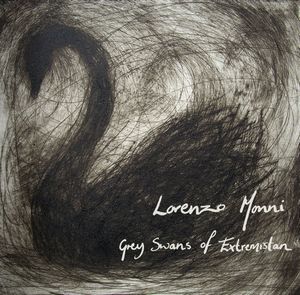 Grey Swans of Extremistan
(2010)
You can stream the last two albums on his
bandcamp
.
In the first two albums Lorenzo played everything himself and the drums were programmed, which may affect some listeners response to the music, but despite that, the music itself is simply wonderful, so I highly recommend getting beyond any obstacles or pre-conceived notions you might have about programmed drumming. In the third album released recently he has real drums played by two drummers (not together).
Here is his formal bio from his
website
:
Biography
(English translation by Serena Boldrin and Annamaria Arlotta)
Lorenzo Monni was born in Cagliari in the late 80s and spent his early childhood around Sassari countryside. At the age of 7, he moved to San Donà di Piave, a town near Venice sorrounded by cornfields and cement. When he was 8, he started playing the recorder, envious of his cousin, who was studying flute at middle school and successfully performed for the family. 2 years later the teacher advised Lorenzo to move to the cello. But he didn't find the new experience too inspiring, because he prefered playing songs by ear to practising with cello technique.
At the age of 14, swept away by his newborn passion for rock music, Lorenzo dediced to give up classical studies and went into eletric guitar. When he was 15, he undertook a passionate and solitary study of the blends between classical and modern music. He begun to write his own
songs, saving the sheet music in the computer thanks to an old notation programme for Windows 3.1. Meanwhile, he played with unsuccessful local bands. At the age of 18, after liceo scientifico qualification, he reistered at the faculty of electronic engineering, at the university of Trieste (at the moment he is at the third year). When he was 19, he bought a classical guitar and started to play it in fingerstyle. At the same time, his interest for eletronic music and personalization of sounds grew up. In 2007 his first album was released, fully self- produced and written, with the title of "Death of future men". In the same year, he begun his collabotation with various budding musicians, such as Dunkelblau, eletronic duo he still plays with, and Superio, band he left in September 2007 after he had offered his contribution for their first demo disk. He has also collaborated with singer-songwriter Andrea Liuzza, who Lorenzo is going to work with in 2008 too.
In February 2008 Lorenzo's second album, "Debris", produced between April 2007 and February 2008, was released.